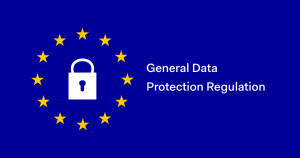 Sorriso Smart Suite products have always had data protection as part of their DNA and the new EU General Data Protection Regulation (GDPR) confirms our long standing belief that the best way to safeguard someone's personal data is to design solutions that way from the start. We have always incorporated industry best practice in our products including data encryption (at rest and in transit), audit trails, data retention and purge rules and self-service subject access requests.
Privacy as a default setting – it is built in.
Proactive approach to privacy – privacy at the forefront.
Full functionality – privacy without impairment.
End to end security – securely obtained, securely retained & securely destroyed.
It is important to note that GDPR compliance is not solely down to the products you use in your organisation (although they can help) – it is a culture.  Privacy By Design is a key feature of GDPR with the onus on all to put privacy at the heart of everything you do. Proper policies and procedures are needed across the whole organisation to ensure GDPR compliance. Privacy By Design has been part of the Sorriso culture for many years and it remains at the forefront of our minds while designing and developing our Smart Suite products.
Further reading:
GDPR – Information Commissioner's Office
GDPR – How to be prepared on 25 May
Data Protection By Design: GDPR Compliance Starts With Software